Classes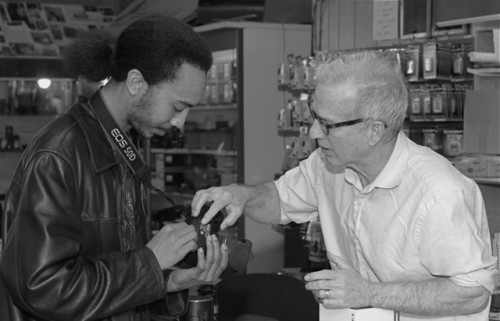 Need help?
Get the help you need with our personal instruction.  Our associates are knowledgeable, patient, and friendly.  Whether you're new to photography, or want some tips for an upcoming photoshoot, we'd love to help you!
1. Call ahead to schedule: 614.267.0686
(Classes are held Monday-Friday during  business hours.  It is easiest to accommodate you in the morning at 10am or 11am, or in the afternoon at 2pm, 3pm, or 4pm)
2. Bring your own equipment
3. 90min for $75
*Want to bring a friend or colleague to your class?  Each additional person is just $25.

Common Class Topics/Discussions
1. Photographic Principles
- An in depth look at aperture, shutter speed, and ASA/ISO
2. Basic Lighting Techniques
-  Learn to use strobes or continuous lighting with confidence
3. How To Use Your Camera
- Discuss the ins-and-outs of your own camera, film or digital