Posted on 20. May, 2013 by admin in Blog, Digital, Nikon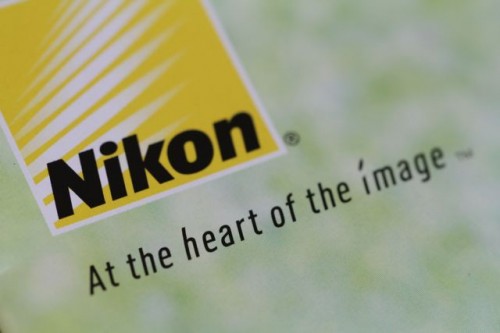 Below are the latest additions to our used Nikon digital and film inventory.
Bring in your camera to test any of these out!  Call or come in for availability, or check back for an updated list.
Other Nikon items for sale can be found on our Ebay store.
Used Nikon DSLR Cameras and Outfits
Nikon D60 w/ 18-55mm in box, $329 (shutter count: 6,655)
Nikon D70 body only, $149 (shutter count:  22,580)
Nikon D70 body only, $139 (shutter count:  50,558)
Nikon D70 with AF-S 18-70mm, $299 (shutter count:  8,245)
Nikon D80 body only with box, $279 (shutter count: 58,428)
Nikon D80 body only, $279 (shutter count:  59,024)
Nikon D80 body only, $279 (shutter count: 71,351)
Nikon D3000 w/ 18-55mm VR, $349 (shutter count:  18,500)
Nikon D3000 body with off-brand grip, $229 (shutter count:  7,695)
Nikon D3100 w/ 18-55mm VR, $439 (shutter count:  2,475)
Nikon D3200 w/ 18-55mm VR, WU-1a Wireless Adapter and box, $679 (shutter count:  1,900)
Nikon D7000 with grip, $789 (shutter count:  42.744)
Nikon D200 body with grip, $399 (shutter count:  38,000)
Nikon D200 body only, $375 (shutter count:  30,011)
Nikon D200 body only with box, $349 (shutter count:  40,367)
Nikon D300 body only, $639 (shutter count:  49,278)
Nikon D300 body only, $629 (shutter count: 18,892)
Nikon D3 body only with box, $2199 (shutter count:  54,650)
New Tamron Lenses for Nikon (6-year warranty included)
Tamron 18-270mm f/3.5-6.3 Di II VC PZD, $449
Used Nikon Auto Focus Lenses
AF-S 12-24mm f/4 G ED DX, $579
AF-S 17-55mm f/2.8 G ED DX with hood, $899
AF 20mm f/2.8 D, $379
AF 24mm f/2.8 D, $289
AF 28mm f/2.8 D, $189
AF 24-85mm f/2.8-4 D with hood, $429
AF 24-120mm f/3.5-5.6 D, $159
AF 28-105mm f/3.5-4.5 D with hood, $199
AF 35-70mm f/2.8 D, $429
AF 35-135mm f/3.5-4.5, $99
AF-S 55-200mm f/4-5.6 G DX VR with hood, $189
AF Micro Nikkor 60mm f/2.8 D with box, $299
AF 70-210mm f/4-5.6, $199
AF 70-300mm f/4-5.6 G with hood, $129
AF 80-200mm f/2.8 D with tripod collar, $749
AF 85mm f/1.4 D with hood, $899
AF Micro Nikkor 105mm f/2.8 D, $529
Used Off-Brand Auto Focus Lenses
Sigma 12-24mm D f/4.5-5.6 DG HSM with soft case and box, $399
Tamron AF XR Di 28-75mm f/2.8 with hood, $349
Tamron AF LD 28-300mm f/3.5-6.3 Macro with hood, $149
Tamron SP AF LD 70-210mm f/2.8, $329
Used Nikon and Off-Brand Teleconverters and Extenders
Sigma APO Teleconverter 2x EX, $179
Nikon PK-12 Auto Extension Ring with manual, $49
Nikon PK-13 Auto Extension Ring with box, $49
Nikon MC-30 Remote Trigger Release, $25
Misc. Nikon Batteries and Chargers, $10-15
Used Nikon Film Cameras & Outfits
F body only, $89
FM body only, $129
FM with Series E 50mm f/1.8, $139
FM2 body only, $159
FE body only (black), $95
FE with Series E 50mm f/1.8, $150
FE2 body only, $120
F3 w/ motor drive, $185
F3 HP w/ Series E 50mm f/1.8, $199
F4 with MB-21 drive, $189
F5 body only, $329
Used Nikon and Off-Brand Manual Focus Lenses
Fisheye-Nikkor 16mm f/2.8 AIS w/ filters, $429
Nikkor-N.C. 24mm f/2.8 non-AI, $99
Nikkor 28mm f/2.8 AIS, $265
Nikkor 105mm f/2.5 AIS, $159
Nikkor ED 180mm f/2.8 AIS, $525
Used Nikon Lens Hoods ($15 each)
HB-12, fits AF 28-200mm f/3.5-5.6 IF
HB-15, fits AF 70-300mm f/4-5.6 D
HB-19, fits AF-S 28-70mm f/2.8 D
HB-36, fits AF-S 70-300mm f.4,5-5.6 G VR